Question: What will I do today?
Answer 1: Meet up with friends for a shopping spree at 1100
Watch the latest movie at 1500
Finish the day by planning my round-the-world trip
Answer 2: Board the bus for my 1 hour journey to work at 0800
Sit in a small crammed space and obey my boss's orders till 1700
Ride back home at 1900
Sleep in front of the TV 2300
Tick the one that you want.
Umm…. Tough choice?? I don't think so.
But what is surprising is that most of us actually make the second choice. We live our lives, dictated by the clock. The dreams are usually packed and kept away.
Yet, there are some who live their dreams today, who live life according to their rules.
What is it that they have discovered….how is it that they manage it?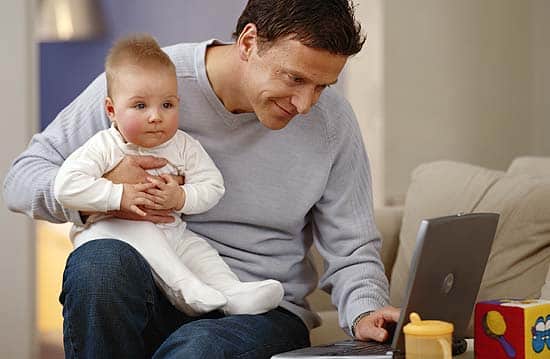 Hi, I am Pinaki Ghosh, founder of at least 5 successful ebusinesses like Writer4me.com (world's leading economical writing service), TheScreenplayWriters.com (leading Hollywood and Bollywood screenplay and movie related services), Portraitnpainting.com (supermarket of art), 123writer.com (leading premier writing services), Online-teaching4u.com (leading online teaching service for 10+2). I have been into several successful ebusinesses (online businesses) for the last 6 years. I am the author of the book I am going to introduce to you.
My book, How to Start a Huge Ebusiness from Home, tells you the how and what of living your dreams.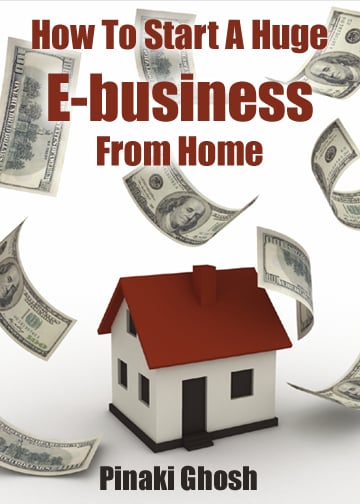 By Pinaki Ghosh
136 pages, $5.00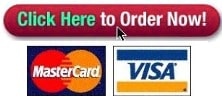 How to Start a Huge Ebusiness from Home does not advertise any quick get-rich scheme. YOU CANNOT GET RICH QUICKLY; YOU HAVE TO WORK HARD AND HONESTLY TO ACHIEVE SOMETHING.
My book shows you how it is possible to work, earn and enjoy at the same time. There is no shortcut to success, hard work still counts; my book opens your eyes to a whole new way of working – working on your own terms and at your own time in your own E-Business.
Amazon, E-Bay, Yahoo! Google, Twitter, Facebook are just some of the examples of e-businesses . These companies were started in a small way by people who were not born with the proverbial silver spoon. These are companies that are now recognized globally. They are multi-million dollar companies and we take them as a fact of life….but 10 years ago they didn't even exist!!
Research shows that ebusiness is expected to grow at an exponential rate. Online business allows you to channel your energies and increase your net worth. It is the perfect combination of a job that you love and money to make you financially secure.
My story is no different from others, but I chose to do things differently.
I realised the power of ebusiness and started my own company. If I had had this book at that time, my start-up time would have been shorter and less hassle free.
Through How to Start a Huge Ebusiness from Home, I have tried to reach out to all those who would any day prefer financial stability to job stability. This book gives you a detailed approach to starting your own ebusiness. It contains real life advice and answers all your queries on how to choose a product to tips on internet advertising.
My book is written from real life situations and guides you through all the pitfalls of starting your own ebusiness. The easy, step-by step approach shows you the various processes involved in getting started.
More than anything else this book is your guide to regaining control over your life and riding over any downfall in the economy.
How to Start a Huge Ebusiness from Home shows everybody how they too can live a life without financial care by just devoting some time to the basic task of setting up an ebusiness.
'How to Start a Huge E-business from Home' provides you with:
A step-by-step guide to getting started

Real-life tips and advice; which are exclusive – they are not found elsewhere

Career options in e-business

Non-technical writing style for easy understanding

Comprehensive details on setting up your own e-business

Additional information on links and sites that will help you

Useful tips on avoiding hackers

A way to start a huge business at a dirt-cheap price
Pinaki Ghosh's book gave wings to my dreams. I have always loved books but I never knew that one would change my life.
This awesome book has helped me achieve financial security. I had an affair with Shyamali for 9 years. There was a time when I felt the pressure that I must have a solid career to be able to marry my childhood sweetheart. As my worries were turning to fear, I came across this marvelous book. I didn't realize in the beginning it was going to change my life, but slowly the idea worked on me and I decided to give it a shot. Now I see the 3 years spent in running after 9 – 5 jobs as a waste of time, I lost those years pursuing something that didn't give me even 50% of the returns I am enjoying now. After reading this book, I promised myself:

Freedom to enjoy my life
Freedom to live my dreams
Freedom to buy luxuries.
And this book helped me achieve all that.
Thank you
Anindyasunder, founder of Web Development 1
With this book as your guide, you can:
Work from home

Earn additional income

Be financially secure

Live by your own rules

Start a chain of businesses

Enjoy your life

Fight recession

Live a life of ease in this time of financial turmoil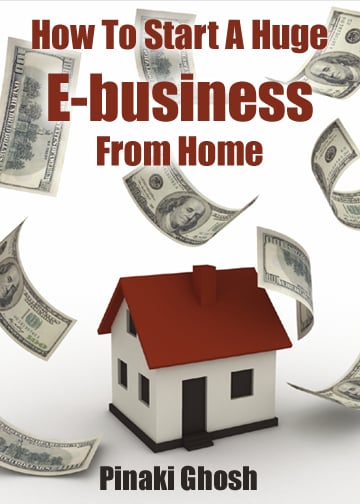 The future lies at your doorstep….
Learn from me and enhance your financial stability
Topics covered
Chapter 1: Introduction to Internet Marketing

Chapter 2: Niches

Chapter 3: Importance of writing articles

Chapter 4: Building your website

Chapter 5: Earning Through Pay Per Click Ads

Chapter 6: List Building

Chapter 7: Pay Per Click (PPC) Advertising

Chapter 8: Affiliate marketing

Chapter 9: Viral marketing

Chapter 10: How to use social networking sites to become rich

Chapter 11: Ebay; various ways of making money

Chapter 12: Internet advertising

Chapter 13: SEO tips & tricks

Chapter 14: Accepting payments on internet

Chapter 15: Managing your internet marketing business

Chapter 16: Stories of huge success from a small internet-business
I am a stay-at-home-mom and though I willingly gave up my career to look after my baby, yet I always felt depressed when I talked to my old friends and colleagues.

This book gave me the confidence to start working from home. The step-by-step method guided me through the process of starting my own business. Thanks to its tips and advices my business has grown. Nowadays it's my old colleagues who feel depressed hearing my achievements.
I can not only look forward to a bright future but also enjoy it with my family.
Thank you and God Bless.
Lynda Scott
How to Start a Huge Ebusiness from Home stands apart from the other books on the same subject due to its expert handling of the business strategy. This book not only guides you to financial freedom but also reveals all my secrets on how to make the business a success. How to Start a Huge Ebusiness from Home misses out on nothing. It contains details of all the tips and advices I have personally gone through in my businesses and it delivers financial stability in this time of economic recession.
The contents are presented in a simple, yet effective manner. The book endorses my belief that anyone can start a successful ebusiness.
To top it all this amazing, life changing book comes at the unbelievable offer price of
This amazing offer price is the start of all the great things that will happen to you when you implement the teachings of this book.
So, how much do you have to invest for this key to a goldmine?
$555?
$55?
No!
Just $5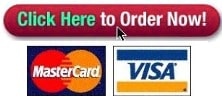 PS:
for the key to your freedom from jobs

for the key to spending more time with your family

for the key to do what you love to

for the key to financial security