Power Publishers in association with Press Club launches Nidra Naik's book 'The Bestseller'
What could be more fitting than a discussion on the concept of 'hope' and its existence beyond literary fiction at the launch of Nidra Naik's book 'The Bestseller', recently, at the Press Club in Kolkata.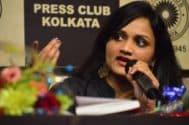 'The Bestseller' is a collection of stories that portray 'hope' through various situations, such as how 'hope' can bridge distances, how it can win over hatred, how it can wither with too much expectations.
Arindam Basu, author of the book Millennium Memories and Riingo Banerjee, director of the movie Messi, were present at the book launch organised by Power Publishers in association with the Press Club.
Director Riingo Banerjee said, "I am glad to be a part of this event and sitting among lovers of literature and films as that has was been my inspiration to make movies that could be enjoyed by all. I wish Nidra all the best for 'The Bestseller' and her future literary ventures."
Arindam Basu said, "We are in the middle of a century where book reading has become less common and I hope that with this book, book reading comes back into trend."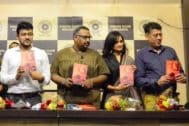 When reason and heart unite, the story in her mind comes to live, said Naik while talking about her writing style.
Columnist for an English daily, a blogger by choice, and an extensive quote writer, Nidra Naik hit the popularity charts with her first novel, a romantic fiction, called 'The Bhubaneswar Times'.
A rebel of sorts, Naik prefers to move beyond the age-old concept of right time, right place and right people. She is not afraid of making mistakes or embracing failure.
Naik believes that mistakes make a woman perfect.
The book is priced at Rs 399 and will be available at all the leading online stores.