LOVE লোকসান | By Sourabh Mukherjee / Subhadip Mukherjee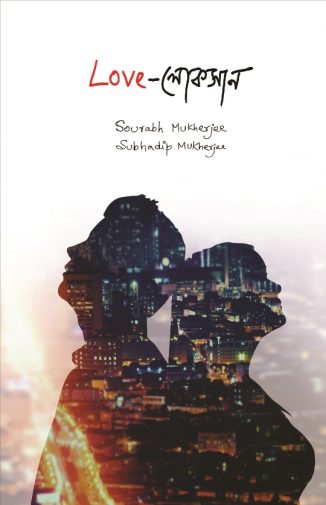 Price : Rs. 200, Pages: 83, Genre : Fiction, Language : English / Bengali, Binding : Paperback, ISBN No. : 9789384336905

Click here to buy


দীপন advertising agency-র Senior Creative Director. মধুলিকা, fasion model. Teenage-এ প্রেম, তারপরে বিয়ে. আর সেই বিয়েতেই নেমে আসে একরাশ অন্ধকার- সন্দেহের, হতাশার, একাকিত্বের. ভেঙ্গে যায় স্বপ্নের নীড়. জীবন এগিয়ে চলে এক বুক ভাঙ্গা পরিণতির দিকে কিন্তু সত্যি কি হারায় ভালোবাসা? নাকি স্বজন হারানো লোকসানের মধ্যেও বেঁচে থাকে Love? The first of its kind, "Love-লোকসান" is a heady cocktail of emotions, narrated in a heart-warming novella adorned by the magic of বাংলা কবিতা.