Othello Syndrome (English) | By Tushar Chakraborty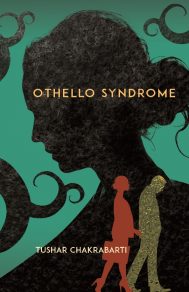 Price : Rs. 200, Pages: 90, Genre : Fiction, Language : English, Binding : Paperback, ISBN No. : 9789384336721

Click here to buy


A english translation of its bengali version, the novel 'Othello Syndrome' reflects the author's inimitable thought process. The novel showcases some simple and complex aspects of life. Love can be tricky business in relationships when doubts and suspicion creep in. The protagonist Rudra realizes that his relationship with his wife Atrayee has run into rough waters, when his wife starts suspecting him of infidelity. His world runs into instability when Rudra becomes a victim to his wife Othello Syndrome. Would Rudra and Atrayee find their way back to love? Or has fate got anything else in store for Rudra?