Power Publishers launches Bengali audio-book app Power Talking Books
An audio book has many advantages, including helping the visually impaired enjoy the literary world, said Pinaki Ghosh, founder, Power Publishers, at the launch of an app called Power Talking Books.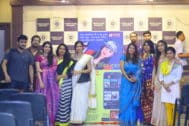 Kolkata-based book publishing company Power Publishers and Power Publisher & Motion Pictures launched the audio-book app recently at a function in the city.
The app is currently available on Google Play store for Android users and will be available at i-stores soon.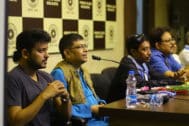 The app has both free and subscription-based features. You can listen to individual stories for free. But for novels and short story collections, there is an annual subscription pegged at Rs 200.
"People are shifting from television and printed material like newspapers and books to mobile phones as their source of information and entertainment. As audio-books can be downloaded in the form of an app on mobile phone, it will ease the problem of sourcing books for those who love to read."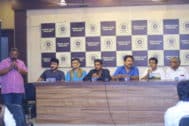 "There is also a large number of people who cannot read Bengali but can speak and understand Bengali. This app will open the portals of Bengali literature to them. Audio-books are also a big help for the visually challenged," said Ghosh.
The audio-books are available under various categories such as horror, motivational, mystery, novel, romance, social fiction, short story, surreal, suspense and science fiction.
An user can choose any genre or any artist from the playlist by vertical and horizontal scrolling, similar to popular movie apps. Every week, new stories and novels will be added to the play list, the app-makers said.
Present on the occasion  were authors such as Sukanto Gangopadhay, Tridib Kumar Chattopadhyay, Ullas Mallick, Kishore Kumar Dasgupta, Binod Ghosal, Caesar Bagchi, Abhijit Sukul, Indrani Sanyal, Krishnendu Mukhopadhay and Saikat Mukhopadhay.