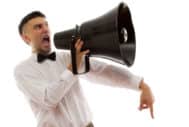 There is rarely any achievement more satisfying than publishing a book that you wrote and getting it read by others. But, you haven't really got it all covered if you have not spared much thought over promoting your book. Yes, promotion of your book is one of the major factors that stand as the dividing line between you and a best-selling author. But, with the wave of innovation, called technology, that has hit the current century, you can have a chance at becoming the next best-selling author without dropping much sweat.
So, what are the most popular promotional wagons that you can jump on to make the right buzz? Let's check out.
Video book trailer – If you have been online and checking facebook pages of popular authors, you must have noticed a particularly curious thing called a video book trailer. Before we start with it, we must tell you that it is one of the most effective book promotion ideas doing its rounds in the Indian market. A book trailer creates anticipation among readers as it gives away a whiff of the storyline that your book chases and bit information about what has really inspired the first-time author in you to write about it, along with the names of stores that your book would be sold at. Thinking of movie trailers? Yes, a book trailer does serve the same purpose, but at a much lower budget.
Newspaper Advertisement – The next important thing is a newspaper advertisement. The newspaper still reigns supreme as one of the most authentic and affordable sources of information. Getting a colorful ad printed in newspapers with the widest circulations, can get you immediate attention.
Book Launch Event – You must have frequently seen articles or pictures of book launch event held by contemporary Indian writers of today. A launch event for your book will include speeches by delegates and celebrities, musical performances, talks about the book and press interview of the author, all happening inside a plush venue perhaps on a relaxing Sunday afternoon. With the spotlight completely on you, this is the best opportunity for you to turn into a bestselling author over night!
Creating a Facebook page and being active on it– Wondering how to promote a book in India

through direct interaction with a potential reader-base? That is exactly where the social media comes to your rescue. Facebook is a stupendous medium to grab readers and get your books flying off the shelves within the shortest possible time. Paradigm shifters like Chetan Bhagat, Ravinder Singh and Amish stay active on facebook and make interesting posts about their releases to spread the word among their fans.

Sending your book to review sections of newspapers – Self-published authors also put in an effort to send their books to review sections of newspapers. A critical commentary on the content of the book by an expert columnist, always offers the right nudge.
Getting your book reviews on Goodreads – If you have heard about Goodreads, you will know that most people who buy books online, check Goodreads to know about new releases and genres that they can lay their hands on. A review posted there has the potential to boost online sales of your book by enviable numbers.
Wearing a t-shirt with your book cover printed on it –

It's trendy, it's cool and it's hassle-free promotion.

You will also find celebrated authors wearing t-shirts printed with their book's cover and hosting book launch events to alert the media.
Too busy to do all that alone? Power Publishers has got it all covered within affordable book-publishing packages. So, stop wondering how to make your book popular in India and rush to us to get your name enlisted along with our best-selling authors!