Short films tests the rigour of every medium of cinema. – Mira Nair. Short film script writers are powerful people who plant the seed that grows into a tree, that is seen by millions.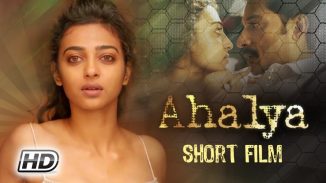 Short films are the new happening trend in cinema. Short films are all about an idea which got expressed on the short span of time and has been launched by accomplished directors like Anurag Kashyap, Sujoy Ghosh, Imitiaz Ali , Sudhir Mishra and Mira Nair.'' Thinking out of the box'' is something every director tries in create in in that short span of time. Great content is appreciated  and gets appreciated everywhere.
So, here are 3 reasons as why some short films fail, while others get million of views.
1. Budget:
Making short films is a difficult proposition but only possible by employing the best short film script writers. When you have a great story to tell, budget should not be a constraint. If people are demanding more of short films one needs to avail the best of their tribe. From cinematographers to editors, sound editors, sound designers and music directors that brings their skill honed in short films.With no budget constraint, the directors can avail any accomplished actors like Naseerudin Shah, Manoj Bajpai, Konkona Sensharma, Radhika Apte and Nawazuddin Siddique. Movies like Bypass, The day after everyday, Raasta and Tublight kechand were not possible with just a fraction of budget.
2. National level popular actors:
Talented actors always do not need a big screen or a big movie. They outshine other seven on the shortest frame or sequence. A good film does not need to be long to keep the audiences engaged. A short film featuring national level actors like Nasserudin Shah, Manoj Bajpai , Konkona Sensharma and Nawaz Siddique attracts the audiences more. Here are the 5 movies that prove how the involvement by thefinest actors can keep the audiences engaged.
Interior café night : This 13 – minute film featuring Nasiruddin Shah and Shweta Prasad is a story inside a quint café in Kolkata. This film offers love, loss and reunion in a bitter sweet way.
Ahalya: A spine chilling film sets you off in the world of strangest things. A dramatic twist in the end will leave you bewildered. Besides Radhika Apte, Ahalya also stars Benagli actors like Soumitra Chatterjee and Tota roy Chowdhury and is directed by Sujoy Ghosh.
Nayantara's necklace: This film starring powerful Konkona Sensharma and Tillotoma Shome have delivered powerful performances. This film is about all those people who dreams to lead a life ina certain kind of way.
Kriti : This film is a psychological thriller starring Manoj Bajpai, Neha Sharma and Radhika Apte. This film explores the reality of our existence.
Ouch : This film starring Manoj Bajpai and Pooja Chopra is a dark comedy dealing with extra martial affairs and mid life crisis of an average man.
3. Good scriptwriter :
Everything falls in place if the content is engaging enough for the audience. A good short film script writer would make sure he does it right and in the right way. Movies like Chutney, Tandaav, Khujli, Kheer and Juice have the strongest content and seeks the interests of the audiences.
With the growing popularity of mobile phone devices as a medium to watch films, short films are in increasing demand. A good film script writer Hindi can always earn you more audiences. Not everyone can come up with unique ideas. To stand out on the crowd one needs to do a bit of brainstorming. For this reason, you need professional help who can give a proper shape to your writing. When it comes to screenplay writing, Power Publishers tops the list. If you are searching for the best Indian script writer just send your outline and logline. The screenplay will be taken care of by Power Publishers, for as low as Rs 1,200 (per minute).
For a celebrity short film writer, try visiting the website of Pinaki Ghosh, leading short film screenplay writer.