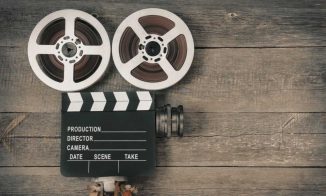 Despite having a brilliant movie idea, many people fail to turn it into a film only because of not having the knowledge to write a screenplay. Do not let this happen to your movie idea.
If you think that your story holds the capacity of being a blockbuster movie then don't just let your dream fade away just because you are unable to put them as a script. All you need to have is an expert screenplay ghostwriter. In order to get one, some points are to be kept in mind:
Write down your story idea on a piece of paper or two. To do this, you do not need to put it in form of a script. Only the key ideas of your story should be reflected. You may also consider recording your story on an audio-recording device.
Make sure that the plot is unique and does not contain any similarity with any of the past movies. No producer will take even one step forward if they find any resemblance of your plot with any movies in the past.
Make sure that your idea is so catchy that it can be sold to the world's no. 1 video streaming app – Netflix. Just to let you know that Netflix love thrillers. So, if your screenplay idea is a thriller then you are good to go after having a quality screenplay written.
Hire a skilled and experienced screenplay ghostwriter who can turn your movie idea into a phenomenal script.  Share your story idea with the ghostwriter. As they do not only write a screenplay for you but also helps you about how topitch your idea to a producer.
Even if you do not have enough time towrite a screenplay, you must opt for some of the best screenplay ghostwriters for hire. It will enable you to do otherimportant work while your movie idea is being taken care of by professionals.
Moreover, your story idea may fail toconvince a produced if it is not written by a professional screenwriter. As aresult, despite having a wonderful story, your plan of making it into a filmmay flounder.
For this reason, Power Publishers & Motion Pictures bring to you some of the best ghostwriters in the world. Talking about experience, they have a wide range of 120+ screenplays written for clients all across the world. The screenplay experts here will also help you to pitch your screenplay to the producers.
Click here, to hire a screenplay ghostwriter and get your work started.
Click here to check out the Film Pitch service.
For premium screenplay writing service, click here.