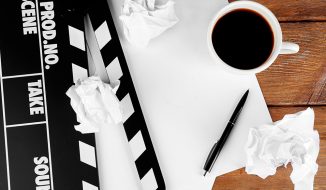 The stereotype of a writer would look like this: a writer sitting alone infront of his laptop in a dark room with a pale glow of his laptop screen, working only with a smouldering cigarette.
But while such lifestyle has achieved its merits. Many modern writers have taken social approach to achieving success in this world. The same way the other industries have guilds and societies to further their profession. Writers agents exists to create specialized communities in the literary world and to connect the writers with each other as well as the literary agents and publishers. These organizations help the writers by providing certain services that would help those among the rank of the best script writer India. While some cater only to limited genres and groups. Despite the benefits, there are some cons which should be taken in consideration.
The guild approved writers are better is a myth. It merely means that the have signed up for a writer's guild as members. There are other writers who are as good or better, who have not signed up with the guild or association. It is not mandatory to sign up as guild member or is it as hallmark of higher quality. The best script writers in the world can be found by their writing skills and their amount of their experiences.
Guilds are localized and based in a certain country or state. Like WGA (writers' guild of America) is based in California, Hollywood. Other writers who are from other countries and states, may not sign up with this guild, because they are not from that area. Does not mean not signing up writers are poorer in quality; it merely means they are from another country or state than where the guild is.
Guild dominates and maintains authority over its members. It rules how much they can and should charge clients. For WGA members, it is WGA's ruling that the minimum screenwriters belonging to their guild can charge for screenplay writing is $60,000 for original screenplays and $55,000 for novel to screenplay adaptations. This is very high cost for independent filmmakers, who may not be able to afford guild member writers. The best script writers in the world chose to maintain their freedom and not to be ruled by the guild, and their rates are lower than guild approved rates. They are more preferred by independent filmmakers, who are on limited budget.
There is a famous say that '' if you are not writing then you are not earning''. A membership in a writer's guild can boost your career but can distract you from editing, submitting and writing. The entire process of networking, socializing and attending meetings can be very time consuming and take away writing career from you.
Wrapping up: If you are looking for the best movie script writer for hire,then Power Publishers tops the list. A good story needs professional help. Just send your logline and we can do the rest for you.
Click here to hire the best script writer in the world