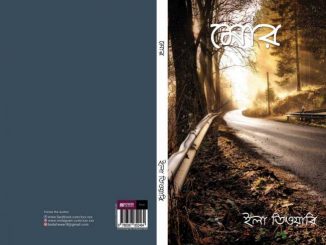 Poetry is an intimate medium for expressing one's personal thoughts and feelings. It is also considered as one of the best creative genres.
Poet Ila Tiwari has utilized this form with a flavor of comedy to tell the readers about various things and to entertain them.
Illa Tiwari has used specific words to rhyme with each other which will fascinate the people who like poetry and also who read it occasionally.
Themes of the poems vary from common things which we face everyday to personal observations.
Mor, written in Bengali, will find readers interested to read more and due to its entertaining angle.
This book is a collection of several poems, written in an everyday used vocabulary, and therefore can be read by anyone.