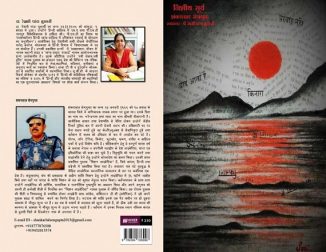 Perhaps poems can express our various emotions and facets of life in the best possible way. If we read some enriching and meaningful poems, they can make us happy and can also awaken our senses.
Even with a word limit, poems can express multiple events at the same time.
Both the poet and the reader benefits since reading and writing poems give great pleasure which cannot be expressed in words and this feeling can be greatly experienced while reading Nishit Surya, an anthology of Hindi poems by Shankarlal Sengupta.
The various shades of human life like love, patience, wait, dreams, wish, deep realisation and belief have been explored in these fifty-one poems.
The poems are quite short, yet can deeply touch the readers and they will be bound to read some of the poems again.
The language used is quite rich. however it is not very difficult to understand.
Each poem carries an in depth meaning which increases the beauty of the style and content.
The concluding poem is dedicated to a mother, most probably the poet's mother, which is indeed very beautiful and emotional.
The readers can relate with many poems since they are written based on our life experiences and explorations.
These poems can be read by a wide range of audience since the subject matter is not definite but varied.
This collection is bound to appeal all the readers and it will be etched in the memory for a long period of time. Happy reading!