HEALTHY BODY AND HEALTHY MIND | By Dr. Prabir Dutta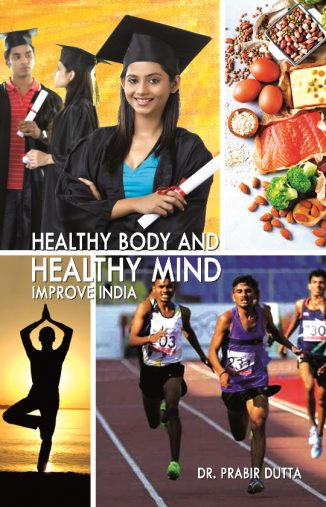 Price : Rs. 200, Pages: 91, Genre : Medical/Lifestyle, Language : English, Binding : Paperback, ISBN No. : 9789384336875

click here to buy


Learning lifelong helps India to realise the basic problems as well as solution of the same gradually. Both men and women should have shares in improvement of the country. Otherwise keeping aside half of the population as inactive and passive cannot improve the country as a whole. Both Science and Art in a combined manner from the culture of India. The culture originating from healthy mind can leap the country forward. Without healthy body no healthy mind can originate. Carbohydrates, proteins, fats and minerals with vitamins should constitute the balanced diet of the people in which India lacks far behind. Keeping in mind all these aspects of the country, I have written this book to simulate the thoughts of the student community and literate in India.