How to Become a Top Performing Individual | By Gaurav Gupta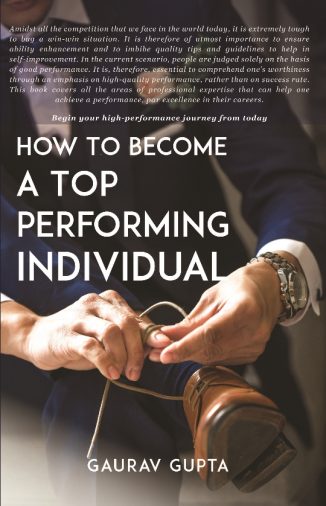 Price : Rs. 300, Pages: 111, Genre : Non-Fiction, Language : English, Binding : Paperback, ISBN No. : 9789384336776

Click here to buy

Amidst all the competition that we face in the world today, it is extremely tough to bag a win-win situation. It is therefore of utmost importance to ensure ability enhancement and to imbibe quality tips and guidelines to help in self-improvement. In the current scenario, people are judged solely on the basis of good performance. It is, therefore, essential to comprehend one's worthiness through an emphasis on high-quality performance, rather than on success rate. This book covers all the areas of professional expertise that can help one achieve a performance, par excellence in their careers.