The Khoobsurat Unlimited by Anshika Sony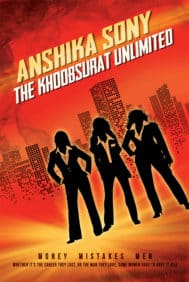 Price : Rs 299, Pages: 188, Genre: Fiction, Binding: Paperback, Language: English, ISBN:978-93-86526-11-3
Three Corporate Superwoman Shilpa, Karen and Varsha work
for a sinking Cosmetic Company, The Khoobsurat Unlimited. A
highly demanding job coupled with an organization culture of
extreme competitiveness, rapid changes and pressure screws
up major elements in their personal lives. The story
interconnects their professional life experiences with their
personal life experiences.