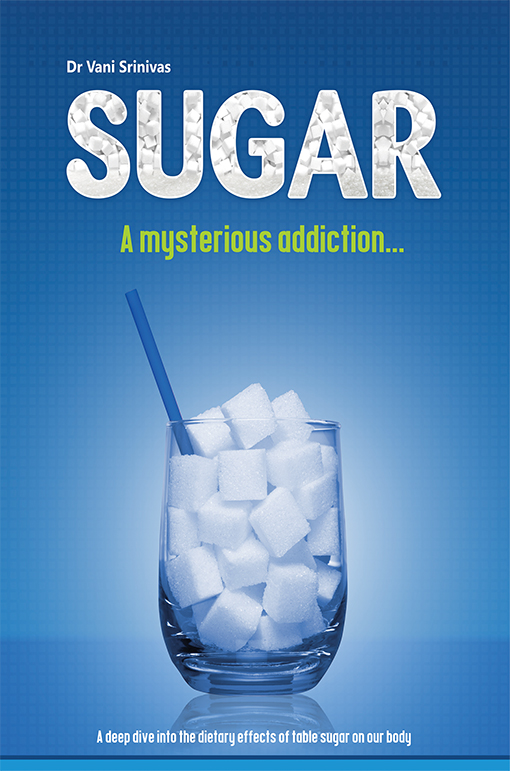 Sugar by DR. VANI SRINIVAS 
Price: 235, Genre: Fiction, Pages: 153, Binding: Paperback, Language: English, ISBN: 978-93-85524-68-4
A five letter revolutionary compound!!
Once upon a time has been termed as '˜WHITE GOLD'
Originated, as well as exported from India, and at one point of time was considered ADHARMIK by a few groups in India and then treated as a treat during occasions. Slowly modified to be tastier, finer, attractive and colourful. Being a pleasure to our senses, unknowingly started addicting us to crave for more and more and then finally hijacked our brains.
Intruding and conquering into our bodies.
Got wildly stuck with us, in our daily routine!!
Easily available, cheaper, sweeter or even the sweetest, socially acceptable Emotional Addiction.
Being the hidden cause of the deadly non-communicable diseases like OBESITY, DIABETES, HYPERTENSION, CANCER etc…
So many bitter words, but the Hero of the book is SWEET in taste.
Peep inside the book to find many shocking, unimaginable, realistic and nasty truths of SUGAR .
This book will help you to wean from your addiction and also substitute with healthy and tasty food alternatives.