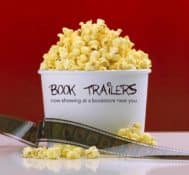 News Published in IBNS
Kolkata, Jun 22 : Power Publishers, a popular book publishing company, is offering authors the know-how to produce video book trailers to promote their books, especially through social networking sites.
Video book trailers has given authors a visual way for advertising their books in a more profitable and in easy manner.
According to Power Publishers, the book trailer will be of 1-3 mins and will consist of few visual clips from the book.
Video book trailers have been proven to create best sellers, the publishing house said.
Just like movie trailers, video book trailers are released before the book launch in order to grab the readers' attention.
A video trailer makes the book come alive with the help of scripting, video footage and stills.
In order to make it popular they are released on YouTube, Facebook and many other social network sites as well as on different websites.
If the videos are liked, then people tend to share it with their friends and family which in turn becomes a national sensation.
More number of shares and views means more chances of a book getting sold.
Videos being a very shareable medium will help in creating a buzz among everyone.
Power Publishers and Motion Pictures, which is an extension of Power Publishers, has been in this business for a decade and are credited with the production of several popular video book trailers such as "Santa gets Bangalored" by Puneeta Khatri, "The Undulating Land" by Tridiv Chowdhury, and "Tranformation" by Jaya Rajgopalan .
Power Publishers and Motion Pictures usually charges about Rs. 10,000 (inclusive of everything) for a 1-2 minute video.
The trailer will be published in popular websites and also YouTube and Facebook promotion will be taken care of.
Reporting by Abhoy Talukdar