The Raging Stone | By STAN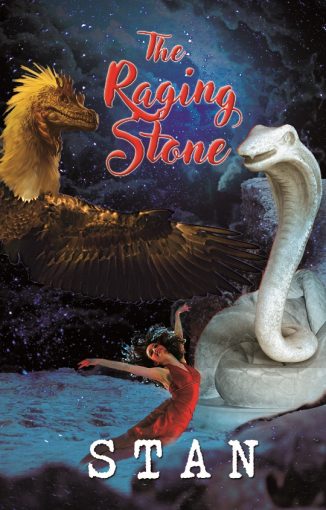 Price : Rs. 240, Pages: 124, Genre : Fiction, Language : English, Binding : Paperback, ISBN No. : 9789384336943

Click here to buy


The novel is about an Island in the South Pacific which has reserves of minerals sitting underneath. A group of foreigners entice a wicked woman in the island and ask her to worship a very dangerous creature which looked like a bird but had long legs like an ostrich, massive beaks like the claws of a machine, speed like a jet, venomous and the body so huge that it could swallow a horse. Wherever there was presence of snakes, these creatures were said to be very active. They cannot be controlled by armies or missiles. Legends say that they had old enmity amongst them. This island known as Butoka Island has a Snake God Stone on top of its highest mountain. The people there worship this snake. It has a magnetic effect upon these creatures. Hence the journey to wipe the island begins with suspense, romance and much more. It culminates into a vigorous war between snakes and these creatures. Innocent people are sandwiched and killed. Are the people able to save their Island?