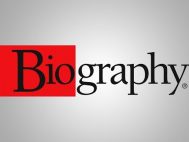 Getting your biography written is the most effective way to share your life's story to the world.
Sometimes, it is quite difficult to express inner feelings about life just by talking out. Expressing these feelings in form of a book makes it more convenient. There are several reasons to have your biography written:
Document your achievements: Simply by narrating your story verbally may not create an everlasting impact on the listener's mind. But showcasing your success story in form of a book makes it more effective and permanent on the minds of the readers.
Explain your challenges: Every path to success undergoes through lots of challenges. Even your story has some of the difficult challenges to share. Let the world know about them and how you have been successful in overcoming them. Make your story an inspiration for generations to come.
Inspire your employees: If you are a CEO or the Founder of your company, let your employees know about the struggles that you have faced in order to take your company to a different milestone. It will not only motivate them but also help them connect you better. A leader in heart is always more effective than a leader in mind.
Add a new feather to your achievements – You may have achieved goals in life which are in dreams of many but being an author of your own story is a milestone that words cannot explain. Share your discoveries, philosophies and ideas in your own way and mesmerize the world.
Tell your version of the story when the world knows a wrong one: In course of time, we may lose some close ones in your lives about whom we really cared. It gets impossible to reach them verbally and make them understand. Or there might have been incidents which made the world think of you in a different way. Well in such cases, a biography of your life is the perfect solution. Many a times a biography has brought facts in front and rebuilt old relationships.
You may be the best person to know your life but may fail while giving it the shape of a successful biography. For this reason, you need a professional biography ghostwriter to listen and understand your story before framing it into an expressible biography.
When it comes to book ghostwriting, Power publishers comes on the top as they have the best book ghostwriters for hire. So, let the world know your story by hiring a professional biography ghostwriter from Power Publishers.
To hire a biography writer, you can try the following services, which are among the best in the country:
For economy biography writing service, click here and hire a professional biography writer from Power Publishers.
For premium biography writing service, click here.