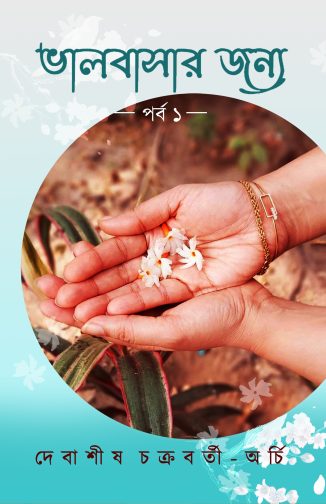 Congratulations on the release of 'Valobasar Jonya Porba – 1'. Tell us something about your book. Some highlights on the subject.
How is it different from other, earlier books of this genre that were released recently?
This is collection of short stories.
Each is based on my personal lifetime experience. Charecters are real but encased in my literary imaginative styles. Since I write by name Archi, the main male in each story bears same name. Also the female counterpart name is somehow, Shree.
Each story ends with few lines of rhythm, mostly Rabindranath, sometimes others.
The concept may be of a sad note Or otherwise, but ending spells out romanticism.
That's how the name of the book comes.
What kind of books inspire you as a writer? Who are your favorite authors?
Sunil Ganguly, Samaresh Majumdar, Shankar, Arundhuti Ray, Chetan Bhagat, Sanjib Chattopaadhyaay, Suchitra Bhattacharya, Kalkut, Satyajit Roy & other great authors of last century.
We understand that you are one renowned Doctor in India and have to maintain a very busy schedule. Is writing your passion or something more special? Is there anyone who inspired you to become a writer?
Writing is my passion since childhood. Both English & Bengali. Poetry / stories. Never affects my professional carrier.
Indeed I am inspired by someone special. A singer, lyricist & musician.
A humble, down to earth lady, though very famous.
But my world is my kids, daughter Sukanya (academic genius & painter by hobby) & son Supantho ( a born musical talent). My late artist dad's motivations & my mom's blessings.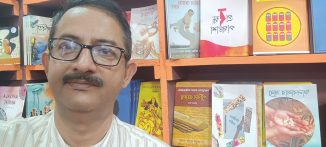 Please share some incidents of your life that have moulded a Doctor into a writer.
Several lifetime experiences of thousands of patients. Always give a sympathetic ear to hear their stories.
A doctor and a jailor can write very nice expressive incidences if common people.
What is the response of your readers so far?
Great.
Motivated me.
Please share more about Orchi and Shree? Are they inspired by your real life acquaintances?
Both these characters are children, born out of my imagination.
No connection with me.
I am NOT Orchi☺
Do you have any plans to write in other genres as well?
Songs.
Novels.
Any words of advice from your experience for fellow young authors to encourage them?
Be vigilant.
Use your eyes, ears and special senses.
Be humble.
Be caring.
Your every contact throughout the day is a poem. A story.