Description
Book launch event
Book launch event organizing is our specialty. Power Publishers is the most experienced company operating in Kolkata, organizing book launch events. The aim is to let people know more about the book and its author. There are seating arrangements for up to 50 guests at prime location venues.  We also arrange for 2-3 state-level chief guests. Media, whom we invite, covers the events. Refreshments and tea/coffee are served at the book launch event for the guests.
Check out some of our events here.
You may also want to check out our media promotion package if your budget is tight. 
Following are the details of the service that we provide.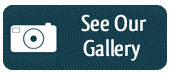 | | |
| --- | --- |
| Book launch event organizing | |
| Basic Services Include | Rs. 60,000 |
| Venue cost – Oxford Bookstore & similar stores (extra charges for hotels or banquet halls) | |
| Includes seating arrangement up to 50 guests | |
| Snacks and tea/coffee for the audience & guests | |
| Photographer | |
| Invitation card design and print | |
| Flex standee | |
| Arranging chief guests (2 – 3; state level) | |
| Car Pick-up and drop for chief guests | |
| Gifts & flowers for chief guests | |
| Venue Decoration | |
| Inviting media and reporters | |
| Anchor / Emcee for conducting the event | |
| Inauguration pack (books to be inaugurated) | |
| Add-On Services | Negotiable |
| Additional chief guests | |
| Chief guests of national fame | |
| Video projector for showing video book trailer | |
| Singer for musical entertainment | |
| Dinner for all guests (only possible in hotel and banquet environment) | |