Testimonials | How to publish a book in India | Power Publishers
What Our Authors Say
How to publish a book in India | Power Publishers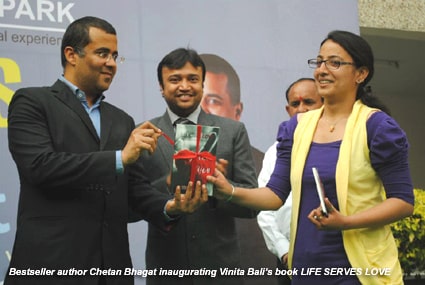 Vinita Bali, author of LIFE serves LOVE: THE FULLEST FORM OF LIVING…
Thanx a lot…. I have just recived the courier… and I can't tell u how i feel holding my dream in my hand…… all thanx to you guys….
Anand Thakur, author of The Grip of Wife's Fist
Thanks.  The book has come out stupendously well.  Everybody who saw the book was immediately taken to it and liked it immensely. The overall get-up of the book is fantastic.  There is appreciation from everywhere.  My son compared it to a Chetan Bhagat book.  I am grateful to you, Mr. Pinaki, Mr. Biswa, Ms. Joyita and other members of your team.  You all have done a wonderful job.  I am sure my association with you will bear fantastic fruit in future and I sincerely hope the book will be a bestseller.  I pray soon we will be working together on some other book of mine as well.  I am very very satisfied.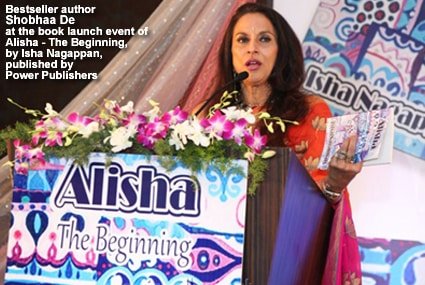 Atul Kumar, author of Rogues, Rascals and Eunachs
This is to convey my sincere thanks for bringing out my book 'rogues rascals and Eunuchs' and bringing it out so well. Power Publishers means power to sincere writers whose meritorious works otherwise won't have seen light of the day through traditional publishing. I find the quality of publications brought out comparable to any big publishing house. My congratulations to you for providing best value for money in the industry to the aspiring writers Thanks once again and all the best to all associated with this noble cause.
Arun Singh J, author of Skulligo and the search for Skus
I received my complimentary copies. I am happy with your efforts and service. Overall I am Happy with power publishers !!! Thank you Everyone!!
Dr Jeetendra Guhilot, author of 10 CC
Received package thanks. It's looking too good.
Prof.Jayashankara Menon author of Transcendental Deep Ecology
Fine Pinaki & Co. Thanks a lot!
Mitesh m Jain, author of 4 P's And Pyaarrr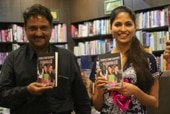 Thanks to 'power publishers' team for working whole heartedly toward the creation of my work into novel, it wouldn't be possible without your all contribution.
Yaagneshwaran G, author of The Group of Fools
Pinaki and team, Thank you guys, I have received the courier. The business card, the book and the poster- all look great. Cheers!!! On the whole, its been a very friendly experience working with you guys so far.
Rekha Rao, author of Vajrayana Buddhism in Khajuraho Sculptures
Dear Mr. Pinaki ghosh, Joyita ji and Mr Biswa.I recieved the books.It has come out well. Thanks a lot.
Subhash Ch. Bose, author of Book of Love and Emotions
I'm very happy with all the support you've given. It's good to see my book published.
Dr. Himanshu Shekhar, author of Mathematical Treatise on Interior Ballistics of Guns
Happy new year to all members of Power Publishers.I am in receipt of the book. The book has come up nicely. Thanks for the efforts taken by the team at Power Publishers.
Dr. Sayantan Gupta, author of Where The Rainbow Ends
Thank you very much. I've received my consignment. It felt great to hold my book in my hands.
Prof. Manohar Potdar , author of Ateet Ki ParchhaiNya (अतीत की परछाइयाँ )
I was really waiting for it very eagerly. Thanks again,Convey my hearty thanks also to Mr Biswa and Shri Pinaki Ghosh.
Suma Narayan, author of Ladies' Compartment, 8.47 Local
Good news! I have just seen the first copy of my first book. Thank you. Big thanks to Biswa, for making the delivery happen.
Ansuman Acharya, author of My Side of the World
I got the books yesterday, and after all the anxiety I am really glad to lay my hands on the complimentary copies.Please convey my regards to Pinaki and the rest of the team who worked behind the scenes to get the project done.
Shashi Kumar, author of The Last Wisdom
Hi Pinaki & Biswa,
I wanted to thank both of you again…I wanted to thank both of you from my heart, because without your efforts all this would not have happened.
Know more about how to publish a book in India. Click here to get started…