Power Publishers & Motion Pictures
Power Publishers & Motion Pictures is a specialized division of Power Publishers into the business of making films.
We are working on producing feature films, short films, advertisement film creation service, post production service, television shows, YouTube channel, etc. Besides, we have been providing services like screenplay writin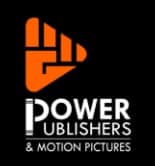 g / screenplay writer hire, video book trailer creation, comicbook art service, audio book creation and writer hire service since 2009 (TheScreenplayWriters.com).
Authors, who want their books to be converted to comicbooks & graphic novels, their short stories to be adapted to short films, novels to be adapted to screenplays for presentation to producers, promote their books through video book trailers, business owners who want to promote their product or service through advertisement films/videos for release on YouTube and Facebook, startups who want content created for their YouTube channel, can approach us. Production companies, independent filmmakers, short film makers, corporate, PR agencies, YouTubers; ad agencies; get in touch with us, because you need these services. If you have the idea, we can make it come true throng our services.
Presently we are producing a full-length feature film Sin Sister.
Click here to visit Power Publishers & Motion Pictures Website.
Click here to visit the Facebook page of Sin Sister feature film.
Power Talking Books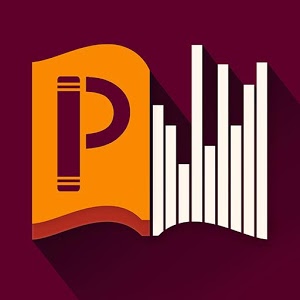 Power Talking Books is the first Bengali / Bangla language mobile phone audiobook app from India, developed by Power Publishers. This app consists the works of some of the most popular contemporary Bengali writers such as:
Sunil Gangopadhyay,
Sirshendu Mukhopadhyay,
Suchitra Bhattacharya,
Sukanto Gangopadhay,
Tridib Kumar Chattopadhay,
Ullas Mallick,
Himadri Kishore Dasgupta,
Binod Ghosal,
Caesar Bagchi,
Abhijit Sukul,
Indranil Sanyal,
Krishnendu Mukhopadhyay,
Sayantani Putatunda,
Prachet Gupta,
Abhijnan Roychoudhury,
Sourav Mukhopadhyay
Saikat Mukhopadhyay.
It is absolutely FREE to download on android platform – Google Play. All single short stories are free to listen throughout the year. Yet Novels and short story collections can be heard by subscription. Furthermore, the audio stories come complete with background music, foley sound effects and the voice of some of the best voiceover artists and radio jockeys.
Power Publishers Classroom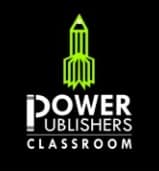 To begin with, it is the educational division of Power Publishers, publishing school textbooks and guidebooks. Power Publishers has been publishing ICSE and ISC council prescribed textbooks since 2015. It also published several guidebooks and workbooks for school students appearing for ICSE and ISC examinations. In the year 2017, Power Publishers announced the brand Power Publishers Classroom, for its school level textbooks and guidebooks, with a separate team, backed by teachers, nurturing and developing it. This brand actively published a complete range of comprehensive guidebooks for West Bengal Board school students appearing for Madhyamik (class 10) examinations. Additionally, the brand is also coming up with classroom courses in media studies in the near future.
Power Publishers Prime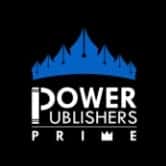 Power Publishers Prime is the traditional publishing division of Power Publishers, with the mission of publishing bestseller books of bestselling authors of the country. Besides, the brand Power Publishers Prime has already published titles under this brand name. Furthermore, we plan to publish a handful of select books every year, under this brand. Each of these will be from the most popular authors, leaders, and celebrities, with the aim to reach out to their millions of fans. For this reason, Power Publishers Prime is coming up with a unique idea of a mobile phone app, which will be exclusive in India.