The Unknown by Eshaan Soni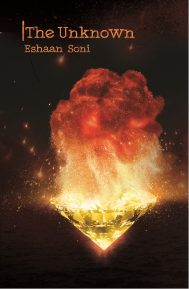 Price : Rs. 250, Pages: 134, Genre : Fiction, Language : English, Binding : Paperback, ISBN No. : 9789384336615

Click here to buy

For seventeen long years, the mystery of his parents' death had always haunted Chetan Das' mind. But , one November evening in the city of Jangipur, everything changes when he receives a letter from his uncle, Vijay. A series of inexplicable events unfold leaving him baffled in the streets of Kolkata. With Vijay next to him, Chetan battles through everything to know the unknown. Realizing soon, that the lives of people he cared for are in danger, Chetan gets stuck in the middle of something much bigger than he had ever imagined.